Sure Hotel Harstad/Narvik Airport
Address: Bedringens vei 15, 8536 Evenes
Location: Evenes
Show map
Hotel | Sure Hotel Harstad / Narvik Airport offers 151 rooms with breakfast and evening lounge with evening buffet. The reception serves as a "barception" where we combine the lobby shop, bar and reception in one unit.
Everything you need, nothing you don't want. Sure Hotel by Best Western welcome those who like to travel simply and casually. Delivering the value and comfort today's traveler expects, Sure Hotel offer the necessities for a good night's stay. This hotel will be at the forefront among accommodation companies within technological solutions. The main purpose of the solutions is to create a better and easier purchase and stay situation for you as a guests. In addition to the gym with sauna we have a fantastic roof terrace overlooking the entire Evenesmarkja.
In-room Internet access
In-room climate control
Gym
Facilities and services
General facilities
Number of floors: 3
151 room(s)
Number of bars 1
Conference rooms: 1
1 restaurants
Sauna
Elevator
Internet
Airport transfer
Physically disabled facilities
Allergy adjusted
Building information
Last renovated year 2019
Built in year 2019
Room facilities
Hair dryer
In-room Internet access
In-room climate control
Balcony or terrace
TV
Eat & Drink on site
Breakfast included
Breakfast
Lunch pack
Special requirements
Baby cot available
Allergy friendly room
Green travel
Green Travel Certification Sure Hotel Harstad/Narvik Airport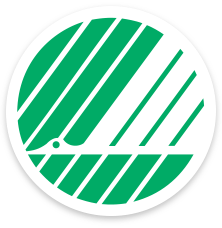 Ecolabel Nordic Swan
Indicates that they satisfy strict demands within energy efficiency, materials, and chemicals.