«The Winter Festival in Narvik": VINTERFESTUKA
Arena/Place:
Category:
Events, Festival, Visit Norway, [...]
Date: Friday 13 mar 2020
- Sunday 22 Mar 2020
Winter Festival is one of the festivals in Northern Norway has the greatest participation and involvement. Behind the Winter Festival in Narvik is an ideal foundation that works with cultural and events throughout the year.
Once a year, a city in northern Norway bursts into life just as the sun once again conquers the dark arctic winter. For ten days, in a city that doesn't sleep, everyone is thrown into a joyous cultural festival, filled with concerts, dance, theatre, art, exhibitions and street animation.

Visiting Narvik during Vinterfestuka is like a time travel back to the end of the 18th century, when the world's most northerly railway was built. Under the northern light, the midnight sun and during winter storms – the Navvies relentlessly shaped a railway line through the Arctic mountains. Honoring these achievments everyone, young and old, dresses up in historic clothes. Women wear long dresses and skirts, and men wear navvy hats and scarves.

The people of Narvik really put their heart and soul into this festival, exuding warmth, joy and hospitality. No wonder visitors are baffled, even speechless at times. Having experienced Vinterfestuka once, visitors tend to come back year after year.
Date

Time

Arena/Place

Friday 13 mar 2020
9:00 AM
Saturday 14 mar 2020
9:00 AM
Sunday 15 mar 2020
9:00 AM
Monday 16 mar 2020
9:00 AM
Tuesday 17 mar 2020
9:00 AM
Friday 20 mar 2020
9:00 AM
Saturday 21 mar 2020
9:00 AM
Sunday 22 mar 2020
9:00 AM
Hotel
Distance: 756 meters
Thon Hotel Narvik is a full service 4 star hotel and neighbour to the gondola that brings you up to the most beautiful view over Narvik, Ofotfjorden and the surrounding mountains.
Hotel
Distance: 279 meters
Welcome to Quality Hotel Grand Royal, a full-service conference hotel situated in the heart of Narvik, and known for its great personal service.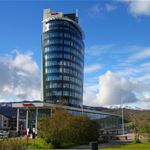 Hotel
Distance: 187 meters
Scandic Narvik is the newest hotel in the city, it opened 1st of March 2012. The hotel is one of Northern Norway's tallest builidings, and with it's 17 floors the view is spectacular. You can view the city center, the Ofot Fjord, the mountain "The Sleeping Queen" and all the surrounding mountains.