Vamp - Winterfestival 2020
Arena/Place:
Category:
Events, Concerts, Visit Norway, [...]
Date

Time

Arena/Place

Monday 16 mar 2020
7:00 PM

- 9:00 PM
Prices from
495 NOK
Price information
Buy tickets here: https://vinterfestuka.ticketco.events/no/nb/e/vamp20/facebook?fbclid=IwAR36qRmse12qx3l8OkhwqtAx63Y9BQZi9g6eJnlEWmbZUwJIuD5WwoaE2dg
Hotel
Distance: 277 meters
Welcome to Quality Hotel Grand Royal, a full-service conference hotel situated in the heart of Narvik, and known for its great personal service.
Hotel
Distance: 756 meters
Thon Hotel Narvik is a full service 4 star hotel and neighbour to the gondola that brings you up to the most beautiful view over Narvik, Ofotfjorden and the surrounding mountains.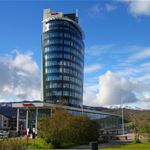 Hotel
Distance: 190 meters
Scandic Narvik is the newest hotel in the city, it opened 1st of March 2012. The hotel is one of Northern Norway's tallest builidings, and with it's 17 floors the view is spectacular. You can view the city center, the Ofot Fjord, the mountain "The Sleeping Queen" and all the surrounding mountains.