Love Actually at the cinema
Category:
Events, Christmas concerts and plays, Visit Norway, [...]
Date: Thursday 16 dec 2021
The Christmas tradition is a fact and Love Actually has come to stay in cinemas with us <3
To be absolutely sure that the Christmas peace subsides, we arrange the pre-Christmas coziness that saves Christmas for the whole family!
Forward with the pants or the most stylish Christmas sweater you have - we serve hot drinks and present gingerbread and clementines.
Feel free to bring your own favorite mug and blanket or duvet - here you are free to create your own little Christmas oasis at the cinema.
On Thursday 16 December at 20.30, we will ring in Christmas with LOVE ACTUALLY so that exactly YOU will be in the right Christmas mood?
Tickets are on sale <3
Prices from
130 NOK
Price information
Honor 110, Ordinary 130
Hotel
Distance: 796 meters
Thon Hotel Narvik is a full service 4 star hotel and neighbour to the gondola that brings you up to the most beautiful view over Narvik, Ofotfjorden and the surrounding mountains.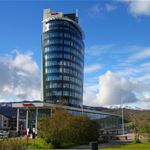 Hotel
Distance: 222 meters
Scandic Narvik is the newest hotel in the city, it opened 1st of March 2012. The hotel is one of Northern Norway's tallest builidings, and with it's 17 floors the view is spectacular. You can view the city center, the Ofot Fjord, the mountain "The Sleeping Queen" and all the surrounding mountains.
Hotel
Distance: 269 meters
Welcome to Quality Hotel Grand Royal. As the largest hotel in the town, we have a lot of exciting history from the establishment of Narvik and World War II. We are located downtown with walking distance to the ski resort, shopping centers, restaurants, and museums. The shuttle bus to the airport stops right outside the hotel.