Diving in the Land of the Midnight Sun
Arena/Place:
Category:
Events, Outdoor, Sport, [...]
Date: Sunday 3 jul 2022
- Saturday 9 Jul 2022
Dykplattformen is going way north to dive wrecks in the land of the midnight sun.
We check in on Sunday 3 July and start the trip with a visit to the War Museum to better understand the historical context that we will be diving in. In the evening, we do a BBQ and prepare the equipment for the check dive on the destroyers in Narvik Port on Monday.
We do a combined trip and aim for wrecks on all depths. The exact list of wrecks will depend on the weather and tide, but several destroyers and cargo ships are on the list. All divers will be offered the opportunity to do at least ten dives during the stay.
Accommodation and full board on Galten for the week. Tanks and lead available in Narvik for easy travel by train or plane.
For more information and to sign up, please send a mail to [email protected]
Date

Time

Arena/Place

Sunday 3 jul 2022
12:00 PM
Monday 4 jul 2022
12:00 PM
Tuesday 5 jul 2022
12:00 PM
Wednesday 6 jul 2022
12:00 PM
Thursday 7 jul 2022
12:00 PM
Friday 8 jul 2022
12:00 PM
Saturday 9 jul 2022
12:00 PM
Accommodation
Distance: 858 meters
Camp 291 is a new and modern accommodation offer consisting of 9 design cabins located undisturbed in Narvikfjellet. The cabins and the Camp Lodge will together form the basis for fantastic nature experiences all year round. Camp 291 is ready for its first guests in January 2022.
Lodge
Distance: 806 meters
Just 10 minutes from the city centre you can experience both ambiance and tranquillity. Narvik Mountain Lodge is located in Narvikfjellet approx. 300 metres above sea level. The lodge offers a homely atmosphere with stunning views of the city and the fjord.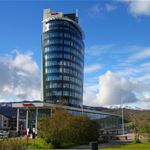 Hotel
Distance: 954 meters
Scandic Narvik is the newest hotel in the city, it opened 1st of March 2012. The hotel is one of Northern Norway's tallest builidings, and with it's 17 floors the view is spectacular. You can view the city center, the Ofot Fjord, the mountain "The Sleeping Queen" and all the surrounding mountains.