Amcar meet 2022
Category:
Events, Fairs / Exhibitions, Visit Norway
Date: Friday 26 aug 2022
- Sunday 28 Aug 2022
Yeeeeeees!
Us Car Club Narvik welcomes you to Northern Norway's meeting for 2022!
We go back to basic.
We will return with a program and how to book (not possible to book a place at the campsite at the moment (not even by phone))
The campsite has something limited with cabins, so it is encouraged to bring a caravan, motorhome, tent (?) And stay more in the cabins so that everyone can fit.
As usual, there are US cars and trucks, but we also welcome "non-American" up to 1975.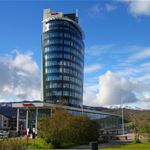 Hotel
Distance: 25.7 km
Scandic Narvik is the newest hotel in the city, it opened 1st of March 2012. The hotel is one of Northern Norway's tallest builidings, and with it's 17 floors the view is spectacular. You can view the city center, the Ofot Fjord, the mountain "The Sleeping Queen" and all the surrounding mountains.
Lodge
Distance: 25.9 km
Just 10 minutes from the city centre you can experience both ambiance and tranquillity. Narvik Mountain Lodge is located in Narvikfjellet approx. 300 metres above sea level. The lodge offers a homely atmosphere with stunning views of the city and the fjord.
Accommodation
Distance: 26 km
Camp 291 is a new and modern accommodation offer consisting of 9 design cabins located undisturbed in Narvikfjellet. The cabins and the Camp Lodge will together form the basis for fantastic nature experiences all year round. Camp 291 is ready for its first guests in January 2022.