Outdoor world premiere of Battle of Narvik
Category:
Events, Theatre / Show, Visit Norway, [...]
Date: Saturday 10 dec 2022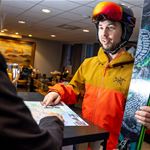 Hotel
Distance: 121 meters
If you are looking for a centrally located hotel in Narvik with nice staff, newly refurbished rooms, good beds and good breakfast - then look no further.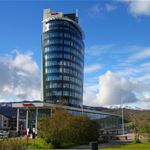 Hotel
Distance: 105 meters
Scandic Narvik is the newest hotel in the city, it opened 1st of March 2012. The hotel is one of Northern Norway's tallest builidings, and with it's 17 floors the view is spectacular. You can view the city center, the Ofot Fjord, the mountain "The Sleeping Queen" and all the surrounding mountains.
Accommodation
Distance: 1.2 km
Camp 291 is a new and modern accommodation offer consisting of 9 design cabins located undisturbed in Narvikfjellet. The cabins and the Camp Lodge will together form the basis for fantastic nature experiences all year round. Camp 291 is ready for its first guests in January 2022.