Kamelen performs in the Winter Festival
Arena/Place:
Category:
Festival, Concerts, Nightlife, [...]
Hip-hop artist and storyteller Kamelen, also known as Slim Kamel, became famous overnight when he escaped from police custody while releasing the single "Say nothing" in 2015.
With frequent releases, Kamelen has established himself as an underground favorite and an important musical voice for an underrepresented group. In 2018, he was nominated for both the Gramo scholarship and Spellemann for "Breakthrough of the year".
And on the wall hang trophies for the album "Kingpin Slim" and songs such as "Lil Homie", "Beng Beng Beng", "Say nothing", "Klubbkamel" and "Vil ba vekk".
The album "#FRIKJENT", which came out in January this year, was inspired by four months in custody for a robbery he did not commit. The collection of songs was a response to the accusations, and an insight into an intensely frustrating period, and contained songs such as "STAKKEN", "FERRARI" and "SIDEN DAG 1".

Tickets are sold on the website TicketCo

Adult
Ordinary ticket. Standing concert. 18-year age limit.

Youth/Student
A valid student ID card must be presented. 18-year age limit. Young people from 13 years to 17 years go together with a sober guardian of at least 23 years of age with a valid ticket. Standing concert.
Date

Time

Arena/Place

Friday 17 mar 2023
9:00 PM

- 11:00 PM
Prices from
370 NOK
Price information
495,- per adult 370,- per child
Accommodation
Distance: 619 meters
Breidablikk Guesthouse is located in the heart of Narvik with great views of the town centre, fjords and mountains.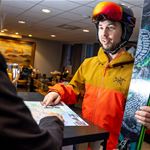 Hotel
Distance: 347 meters
If you are looking for a centrally located hotel in Narvik with nice staff, newly refurbished rooms, good beds and good breakfast - then look no further.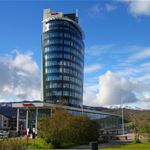 Hotel
Distance: 340 meters
Scandic Narvik is the newest hotel in the city, it opened 1st of March 2012. The hotel is one of Northern Norway's tallest builidings, and with it's 17 floors the view is spectacular. You can view the city center, the Ofot Fjord, the mountain "The Sleeping Queen" and all the surrounding mountains.