The Postgirobygget will perform at Vinterfestuka 2023
Arena/Place:
Category:
Concerts, Theatre / Show, Nightlife, [...]
Date: Saturday 18 mar 2023
Postgirobygget is one of Norway's most famous bands and has for a number of years provided the Norwegian people with radio hits and concerts!
It is now more than 25 years since Postgirobygget saw its beginnings in the student community in Trondheim, and they are more popular than ever. With immortal classics such as "Idyll", "En Solskinnsdag", "Tidløs" and "Bohemen", they create a sing-along and party atmosphere no matter where or to whom they play. It is completely unique in the Norwegian context.

Today, after 26 years on the road, the band has released 10 albums and held over 1,000 concerts.

We guarantee a FESTival atmosphere when the Postgiro building takes to the stage in Lokstall1!

STANDING CONCERT. The event has an age limit of 18. Young people from 13 years to 17 years go together with a sober guardian of at least 23 years of age with a valid ticket. The doors open one hour before the event starts.

We adhere to the currently applicable infection control regulations. This means that there may be limitations on how many people we can have in the audience. If more tickets have been sold than are allowed, priority will be given to those who have bought tickets first. Depending on which rules apply, there may be an order to use a mask or that the seats are placed at a distance.

If the event is canceled or there are restrictions, the tickets will be refunded.

Tickets are bought in the website to Vinterfestuka
Date

Time

Arena/Place

Saturday 18 mar 2023
9:00 PM

- 11:00 PM
Prices from
420 NOK
Price information
560,- per adult 420,- per child
Accommodation
Distance: 614 meters
Breidablikk Guesthouse is located in the heart of Narvik with great views of the town centre, fjords and mountains.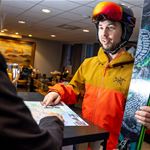 Hotel
Distance: 342 meters
If you are looking for a centrally located hotel in Narvik with nice staff, newly refurbished rooms, good beds and good breakfast - then look no further.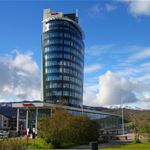 Hotel
Distance: 335 meters
Scandic Narvik is the newest hotel in the city, it opened 1st of March 2012. The hotel is one of Northern Norway's tallest builidings, and with it's 17 floors the view is spectacular. You can view the city center, the Ofot Fjord, the mountain "The Sleeping Queen" and all the surrounding mountains.