Bikini, flip-flops and sun hat might be useful in the summer, but not during the arctic winter.
We have a saying in Norway, "There is no bad weather, only bad clothes!", and it is true. Here in Northern Norway it is all about wool and layers. If you follow these guidelines on how to dress in the Arctic, we can guarantee you a warm and comfortable Arctic Experience all year around!
Autumn & Winter
October to April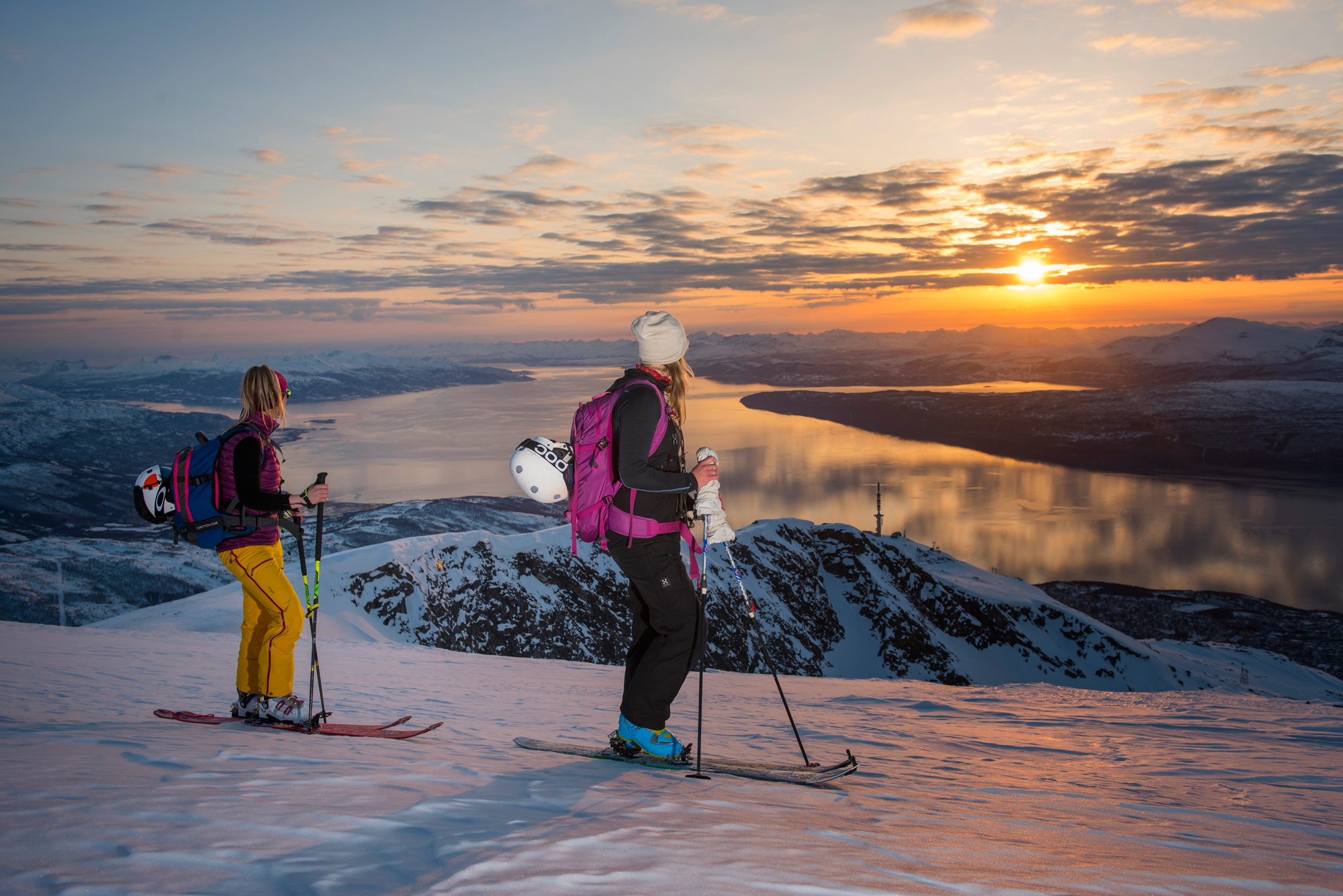 To feel warm and comfortable in the winter time its important do dress layer-by-layer!
First layer
The first layer next to your skin should be long-sleeved and long-leg thermal underwear and wool socks. It is best to avoid cotton underwear as it quickly becomes wet and sweaty, and then you will get cold. Important: We recommend that you wear 100% wool next to your skin.
Second layer
The second layer should consist of a long-sleeved, wool or fleece sweater and trousers. Thickness is depending on temperature and conditions.
Third layer
The third layer should be a jacket and pants that is both water and windproof. It can be insulated or a thin shell depending on conditions, activity and what your first two layers consists of. For extremely low temperatures, cotton without a waterproof membrane is recommended. A scarf around your neck, and a pair of thick wool socks are a must!
The point of layers
Take it off and put it on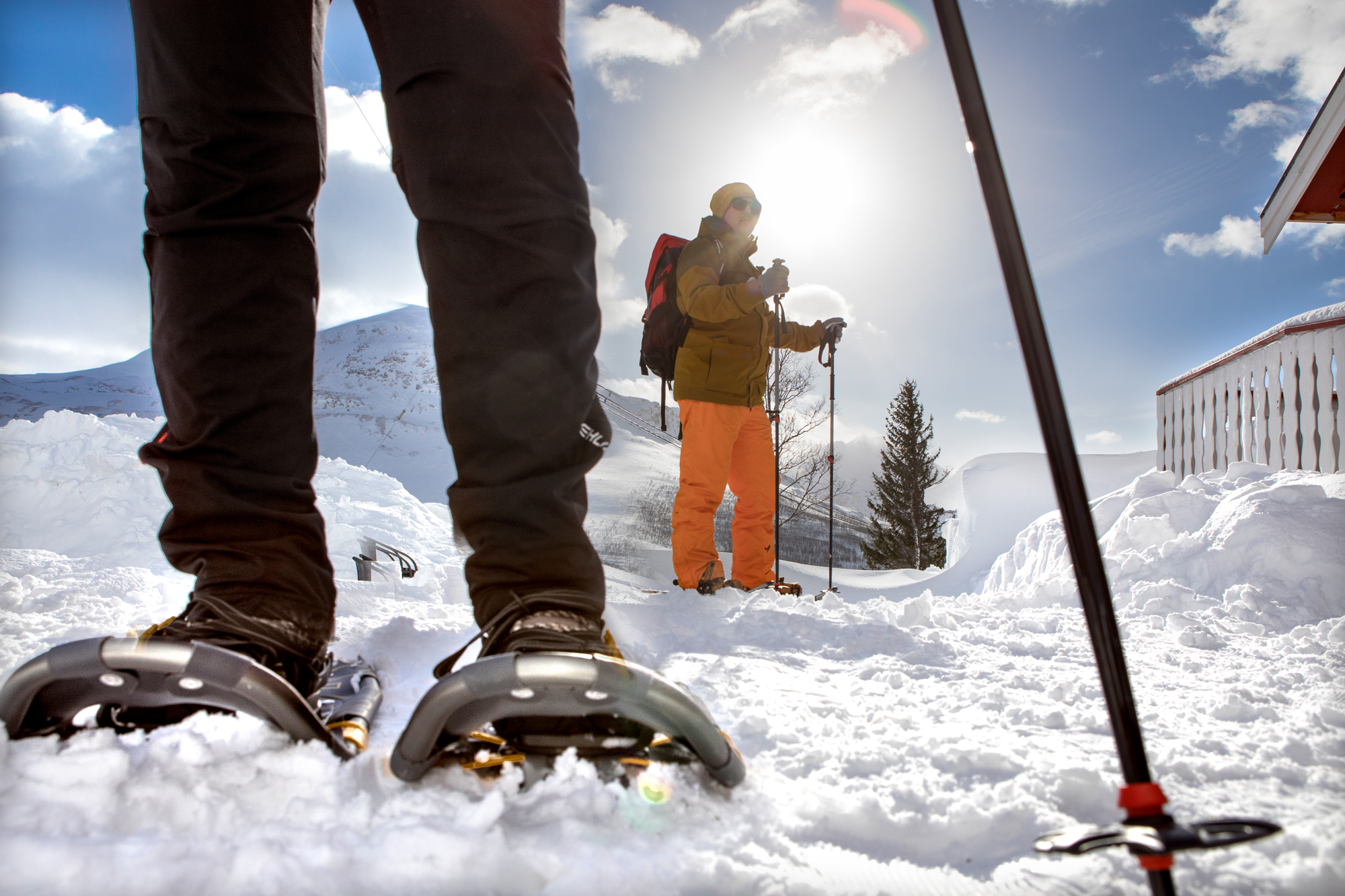 The point of layers, is that you can easily regulate your temperature by removing or adding a layer.
When you come inside in for example a heated lavvo with a fireplace, you can easily peel off a couple of layers of clothes. If you do this and then put them on again when you go outside, you will not feel so cold.
The Narvik Region has a varied climate, and, in the winter, the average temperature is around -4 degrees, but you can expect temperatures from -25 degrees to +5 degrees, depending on weather and where you go in our region.
To stay warm and comfortable, wool next to your skin and layers is always the recipe for success. The wool adjusts to temperatures, and that is what makes it unique, all year around. It is also important to know that even if it feels warm right away, this can change fast if you do not have enough clothes or the right clothes on.
Spring, Summer & Fall
May to September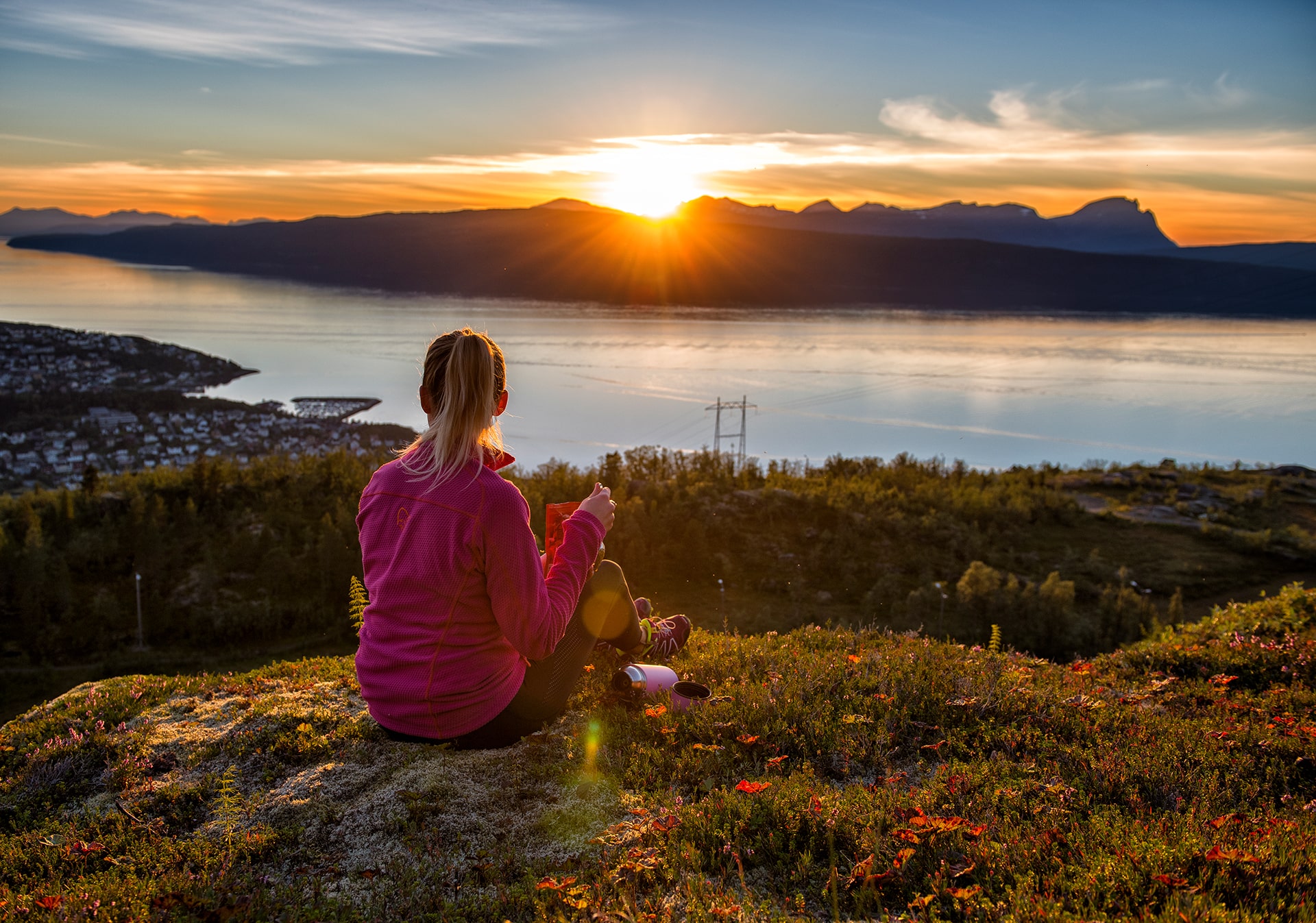 The average temperature in the period between May to September is 10 degrees Celsius.
So thin thermal wool underwear, summer down jacket, and summer gloves are words we locals are familiar with in summer too. In the spring and early summer, it can be wet and cold, so we recommend having a thin wool layer and a light rain and windproof jacket with you.
In July and August, the weather tends to be warmer and better, but the same applies to this period. You can experience warm days where you wear a bikini and shorts, but when the evening sets, you will need some warm clothes. This also is important if you do long excursions, because the weather and temperature can change fast, so it is recommended to always bring warm clothes with you.