Calling all families! It's time to gather your loved ones and discover the charming goats of Narvikfjellet together.
For the second year running, Narvikfjellet has received a special visit from Henrikhaugen farm in Kjeldebotn, bringing along 20 adorable goats. These furry friends are eagerly awaiting your arrival as they graze on the lush freeride trails throughout the summer.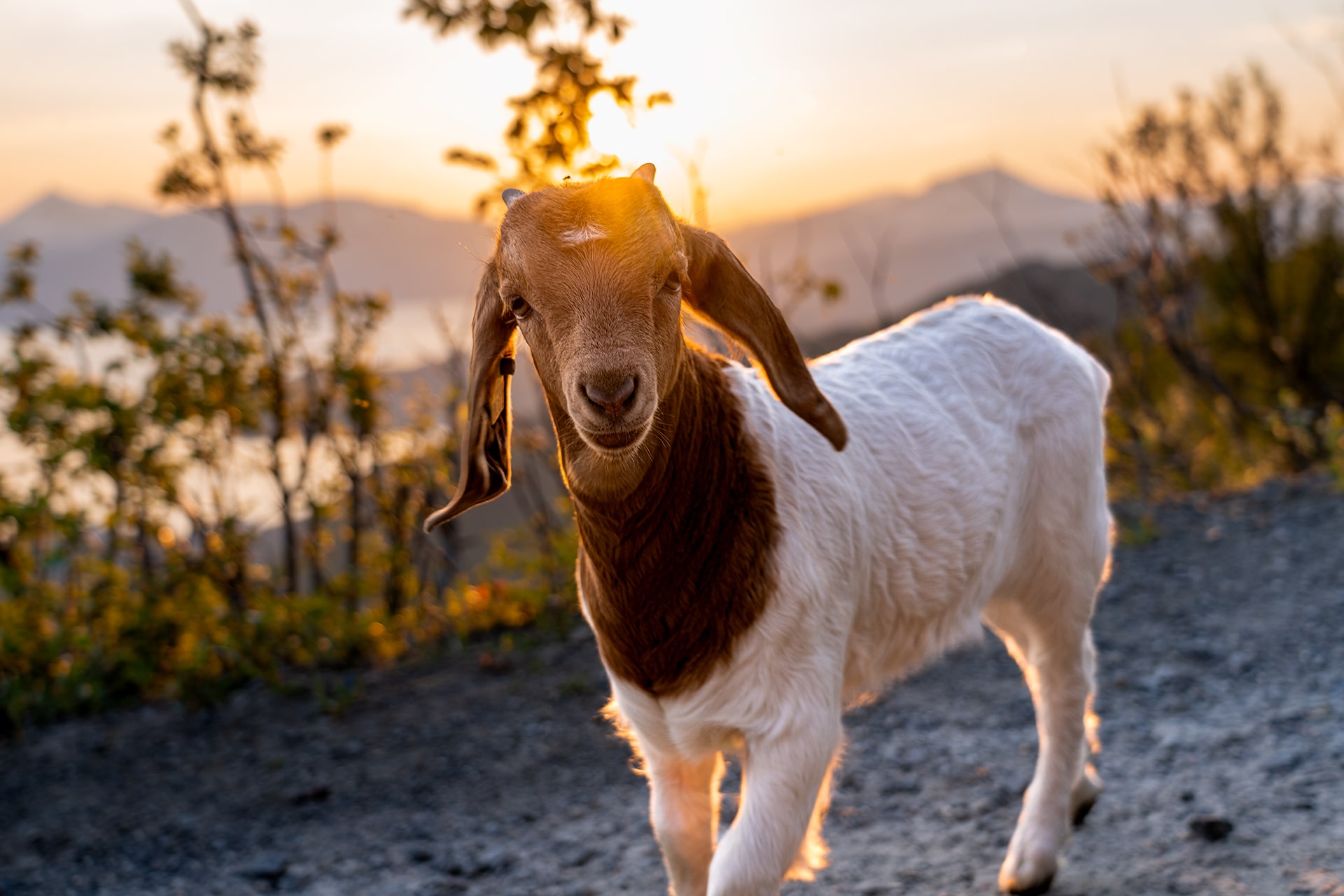 Imagine the excitement on your children's faces as they get up close and personal with these sociable goats.
They have become accustomed to both small and large mountain enthusiasts, making them the perfect companions for your family adventure. To meet these lovely creatures, we recommend taking the Cable Car up to The Mountain Restaurant, situated 656 meters above sea level. From there, you can embark on a hike down Fjellveien, eagerly anticipating the moment you cross paths with the goats.
To add to the excitement, you can even track the goats' whereabouts along the mountain road. Just follow the link to the Nofence grazing map and see where the goats are right now. It's truly a marvel of Norwegian grazing technology, as these goats roam freely with the help of virtual fences. No physical barriers are needed thanks to Nofence, the world's first virtual fence system for grazing animals.
As you venture forth on your family expedition, please remember to keep a leash on your four-legged best friend. We want everyone to have a safe and enjoyable experience in Narvikfjellet this summer. The farmer and the goat-sitters send their warmest greetings to you and your family!
So, gather your family, pack your enthusiasm, and set out on an unforgettable adventure to meet the goats of Narvikfjellet! Don't forget to book tickets for the Cable Car.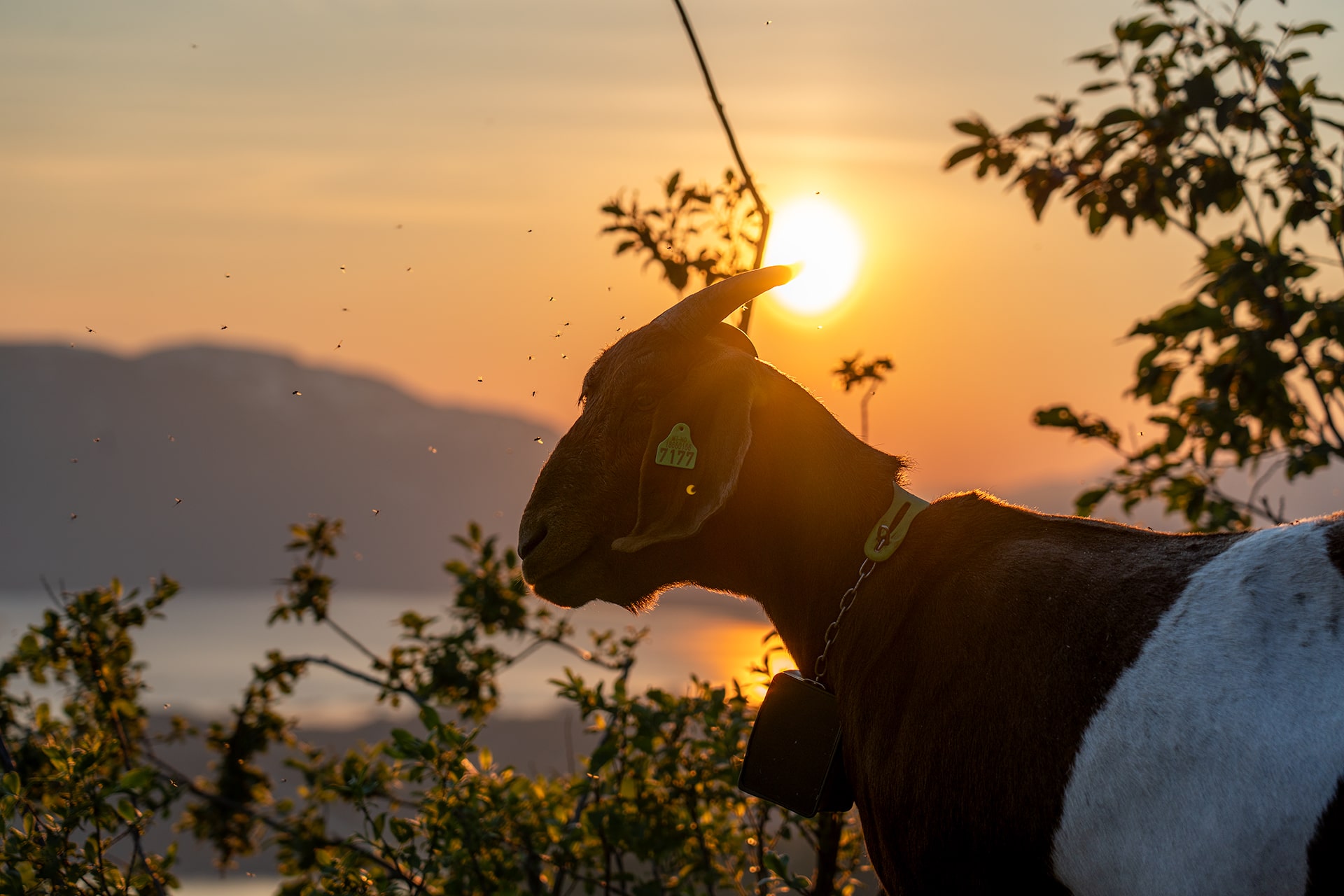 Let's not forget to explore some fascinating facts about these remarkable goats.
They have a long-standing history in Norway and have been an integral part of agriculture for centuries. Thriving in the challenging conditions of the Norwegian climate, these versatile animals have adapted well to the mountainous and coastal areas.
The Norwegian goats primarily belong to the breed known as "Norwegian dairy goat." Not only are they known for their ability to produce high-quality milk, but they also have short, thick fur caps that shield them from the cold winter temperatures.
Norwegian goat farming typically involves small-scale operations, and many farmers include goats as part of their farm activities. Goat's milk holds great importance, serving as a key ingredient in traditional Norwegian cheeses such as chevre, goat cheese, and old cheese. Additionally, those with allergies or lactose intolerance often seek out goat's milk as an alternative to cow's milk.
Apart from their contribution to dairy production, goats also provide meat and skins. Goat meat has gained popularity due to its mild taste and nutritional value, while goatskin is used in the creation of clothing and various handicrafts.
These hardy animals can graze in rough terrain and consume a variety of plants, making them crucial for maintaining biodiversity. In the mountainous regions, goats help prevent overgrowth by grazing on herbs, shrubs, and lichens.